Our shop is still under construction so bare with us! A couple of ground rules while shopping; we are looking for pure te for our units/mons but we will consider mix offers that are above the te prices marked. If pots are used as payment the conversion rate is 2 pots=1te.
We will continue to work on this page so stay tuned!

units
140/140 Tania 700te / House of the Heartless / Missile dc 25 Area Attack

140/140 Dana 260te / Standard / Missile dc 25 Knockback
140/140 Monica 250te / Standard / Magic dc 30 Slow

units

120/120 Reamy(Dr) 60te / House of the Heartless / Magic dc 20 Poison

100/100 Caecilia 45te / Venus Colosseum / Magic dc 25 Slow

100/100 Da Qiao 30te / The Romance of the Three Kingdoms / Missile dc 15 Poison

monsters
tba

units
80/80 Feles 8te / Beast Warrior Series / Melee dc 15

80/80 Sigurd 8te / Halls of Valhalla / Melee dc 25 Knockback

80/80 Biance 10te / Dark Elf Series / Melee dc 10

units and mons
80/80 Henry
low lvl Sleipnir
133/140 Oktavia
low lvl Antiope
lvl 10 Zafiro
lvl 10 Esmeralda
80/80 Olga
low lvl Stray Cat Unit
100/100 Canis
80/80 Garm
80/80 Nadine
low lvl Lingzi
fresh Albert
fresh Gustav
mid lvl Estlin
fresh Anton
low lvl Zenobia
low lvl Mylene
mid lvl Mimily


- 'Nixon here! I decided to settle down from the arena life, battling many a smoking hot vixens. NO, I'm never marrying Clarissa, hmm perhaps Constance, Lana, oo la la, I melt.... I digress!
l'atelier Mushroom
had enough room to squeeze lil' ol' me in my very own nook inside the shop! Everyday is Christmas here at Nixon's Nook, with units and mons at SNOWball prices!! I'm not known as Nixon the Nawty Nix for nothing, I prefer to receive my gifts as pot! (psst 2 pots=1te)... bring the toys!'
In stock:
Nixon's Units
(4) Low lvl Granado for only 3 pots each!
'What a Snowball price!!' -


Nixon's Units
(1) Fresh Kinderik for only 1 pot!
'SNOW...' -

(1) Fresh Gustav for only 1 pot each!
'...BALL!!' -

(1) Fresh Simon for only 1 pot!
'Just 1 pot, WOW!' -

(1) Fresh Forneus for only 1 pot!
'Got pot?' -

The Bargain Bin
(1) 4* lvl10 Scarlet - 1te or 2pots
(1) 4* lvl25 Alex - 1te or 2pots
(1) 3* lvl16 Sage - 1te or 2pots
(1) 2* lvl1 Claudio - 1pot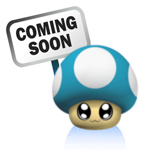 ***FLOWER MAIDENS*** (Fresh and posted after event!)
Prier
Margot U
Mabel
Tanith
Raumur
Interested in our units and/or mons?
New to Fantasica? No worries! Step by step instructions on how to contact us ingame are here: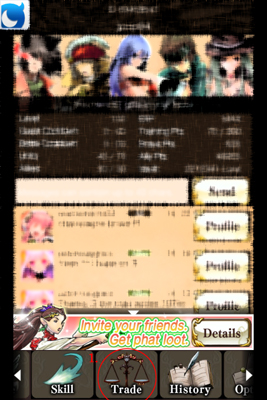 Step 1: Locate the Trade icon on the bottom and press it.
Step 2: Enter one of l'atelier Mushroom staffs' id number here 'Enter User ID.'
Step 3: Press the Search ID button and leave a message on our wall!
*You must have made a certain amount of progress within the game to be able to trade*
(Note: to directly get in touch with the owner of specified unit/mon please refer to color code)
Contact id: 69458647 or 67002237 and leave your inquiry on our walls!
Parlez-vous français? un contact id: 62198785!
Nixon's Nook contact id: 69458647.
A little bit about us: we are 3 fantasica players (from around the world) who share the common love of all things fantasica! We created this shop to sell limited edition, level broken/maxed out, no longer used in our teams, or mons/units just sitting in our inboxes ready to be sold to
YOU
! Need to finish up that album? Purchase those missing units/mons here at l'atelier Mushroom!
Merci, Thank You and have fun!